20mm Carbon Mtb Wheels 29er M50 Boost Mountain Bicycle Wheelset
The 20mm Carbon MTB Wheels 29er is a remarkable wheelset designed specifically for mountain biking enthusiasts who crave top-notch performance and an incredible riding experience. With its M50 center lock 6 pawls hub, riders can expect nothing but exceptional quality and durability.
The wheelset is constructed using a high-grade carbon fiber material, delivering outstanding strength, stiffness, and lightweight attributes. This combination ensures a swift and nimble ride, allowing riders to conquer challenging terrains and trails with ease. The 20mm is height of the rims provides optimal tire support and stability, offering enhanced traction and control.

The M50 center lock 6 pawls hub is the heart and soul of this wheelset, boasting a state-of-the-art design and superior engineering. This hub not only guarantees smooth and efficient rotation but also provides rapid engagement and reliable power transfer, allowing riders to accelerate quickly and maintain momentum on any trail.

One standout feature of the 20mm Carbon MTB Wheels 29er is the option to choose between Pillar 1420 and Sapm cx-ray spokes. Both options offer exceptional strength and durability, ensuring the wheelset can withstand rigorous off-road riding conditions. The Pillar 1420 spokes are known for their robustness, while the Sapm cx-ray spokes offer a lightweight design without compromising on strength.

With its advanced construction and premium components, the 20mm Carbon MTB Wheels 29er is a wheelset that stands out from the crowd, providing mountain bike enthusiasts with a superior and thrilling riding experience. Whether it's conquering steep climbs, navigating technical descents, or tackling rough trails, these wheels will undoubtedly elevate your biking adventures to new heights.
Product Features
Wheels Model: 29mm, 31mm internal wide carbon Mtb wheels 29er
Rim:
Rim External width: 35mm, 38mm

Rim inner width: 29mm, 31mm
Rim depth: 20mm
Offset: 2.8mm
Erd: 599mm
Weight: 295 gr, 325gr
Type: Hookless
Tubeless: Ready
Weight Limit: 95kgs
Finish: UD paintless
Spoke Tension: ≤125kgf recommended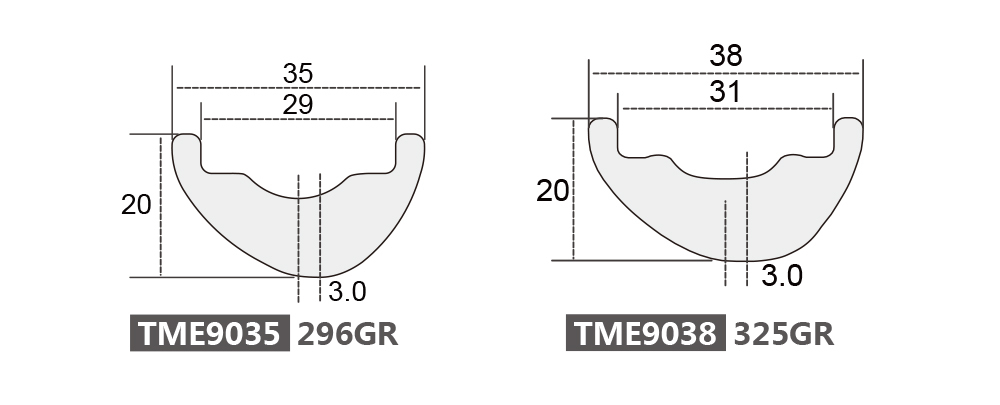 Hub:
Model: Serenade M50
Front: 15x110 mm thru-axle BOOST
Rear: 12x148 mm thru-axle BOOST
Number of holes: 28 holes

Brake disc mount: Center lock
Weight: 367 gr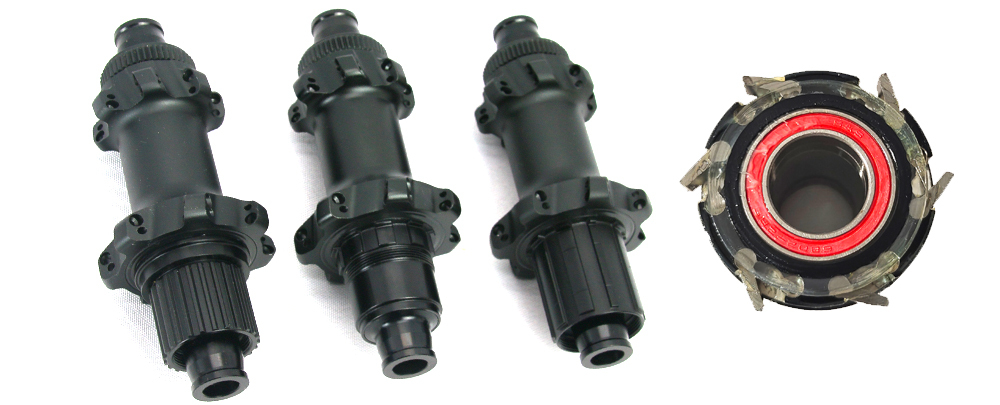 Spokes:
Sapim cx-ray, Pillar 1420, Sapim D-light
Colour: Black
Nipples:
AL7075 black
Wheelset weight:
Sapim D-light total weight: 1290 +/- 5% gr TME9038, 1340 +/- 5% gr TME9035,
Pillar 1420 total weight: 1240 +/- 5% gr TME9038, 1290 +/- 5% gr TME9035,
Sapim CX-ray total weight: 1240 +/- 5% gr TME9038, 1290 +/- 5% gr TME9035,


Parcel:
Spare spoke 2 pieces, Tubeless tape, Valve.
We also recommend these products for your reference

Your cart is currently empty.