29mm inner Paintless Mountain XCO Rims 29er Carbon Mtb Bike Wheelset M60 Hub
Introducing our 29mm internal carbon MTB bike wheels, specifically designed for XCO Mountain cycling enthusiasts. The wheels feature the M60 boost version hub, providing enhanced performance and stability on challenging terrains.
For added customization, customers can choose from three spokes options: Sapim D-light, Pillar 1420, or Sapim cx-ray spokes. Each of these spoke options offers unique benefits, allowing riders to tailor their wheels according to their individual preferences.
The front wheel is designed with a 110 x 15mm measurement, ensuring optimal maneuverability and control. On the other hand, the rear wheel is equipped with a 148 x 12mm specification, offering excellent traction and stability.
To accommodate a wide range of bike setups, our wheels come with a freehub that supports both XD and Micro Spline systems. This versatility ensures compatibility with various drivetrains, making our product adaptable and user-friendly.
Whether you're a professional XCO rider or an avid cycling enthusiast, our 29mm internal carbon MTB bike wheels are engineered to enhance your performance on the trails. Invest in our high-quality wheels to elevate your mountain biking experience to the next level.
Rims

Model: 29mm and 30mm internal 29er carbon bicycle rims

Hookless profile
Carbon fiber weave: UD, 3k Twill
Material: 100% Unidirectional carbon fiber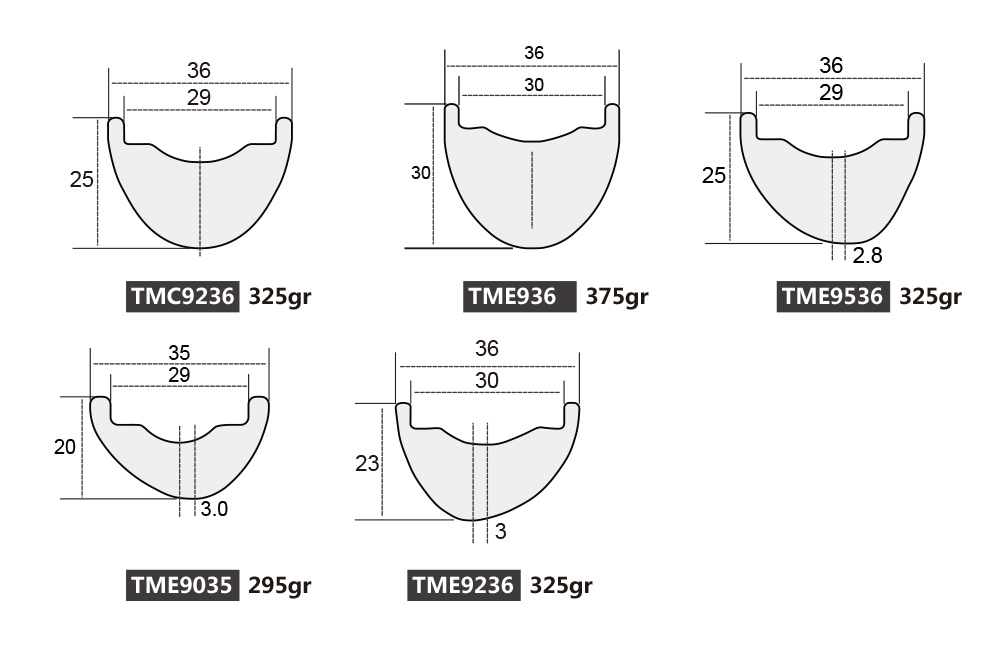 Hubs:

model: Serenadebikes M60 28H

110 x 15mm, 148 x 12mm

Brake mount: 6 bolts
Ratchet: 36T
Weight: 340gr
Freewheel: Shimano/Sram/Micro spline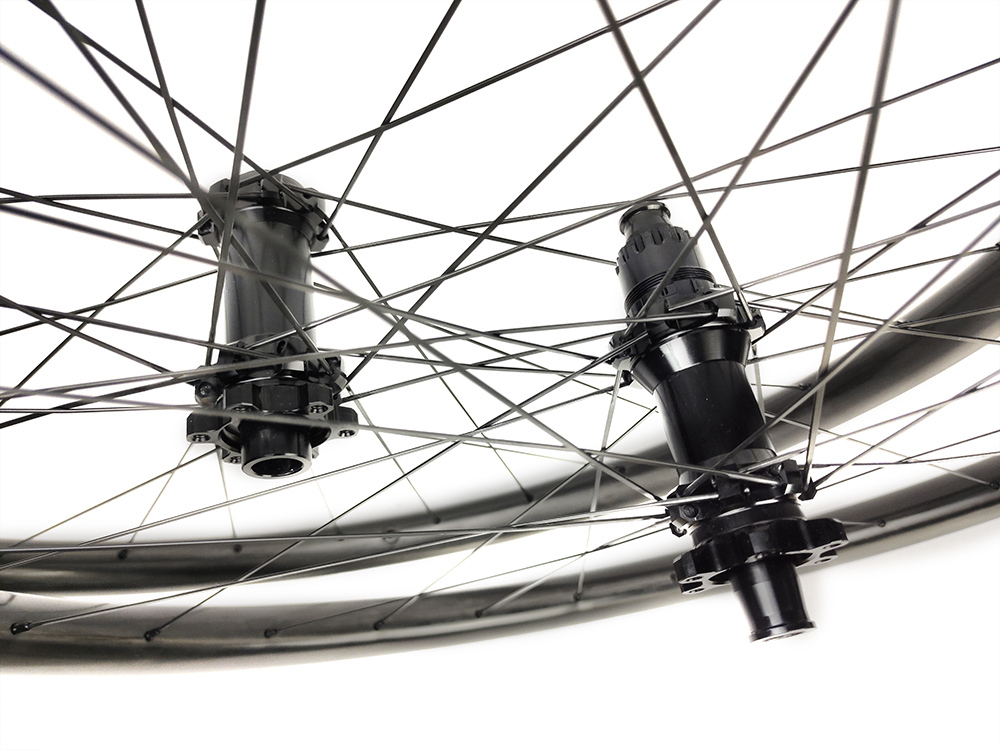 Spoke:

Sapim cx-ray

Pillar 1420

Sapim D-light

Lacing: front crossed 2, rear crossed 2

Wheels tire size: 29 inch x 2.1"-2.4"

Tire: UST Tubeless and tube type

Weight:
29ER
With Sapim cx-ray 1,220g +/- 5%

With Pillar 1420 1,220g +/- 5%

Sapim D-light 1,280g +/- 5%
Include:

Tubeless tape, Valve, 2 Spare spokes, and nipples.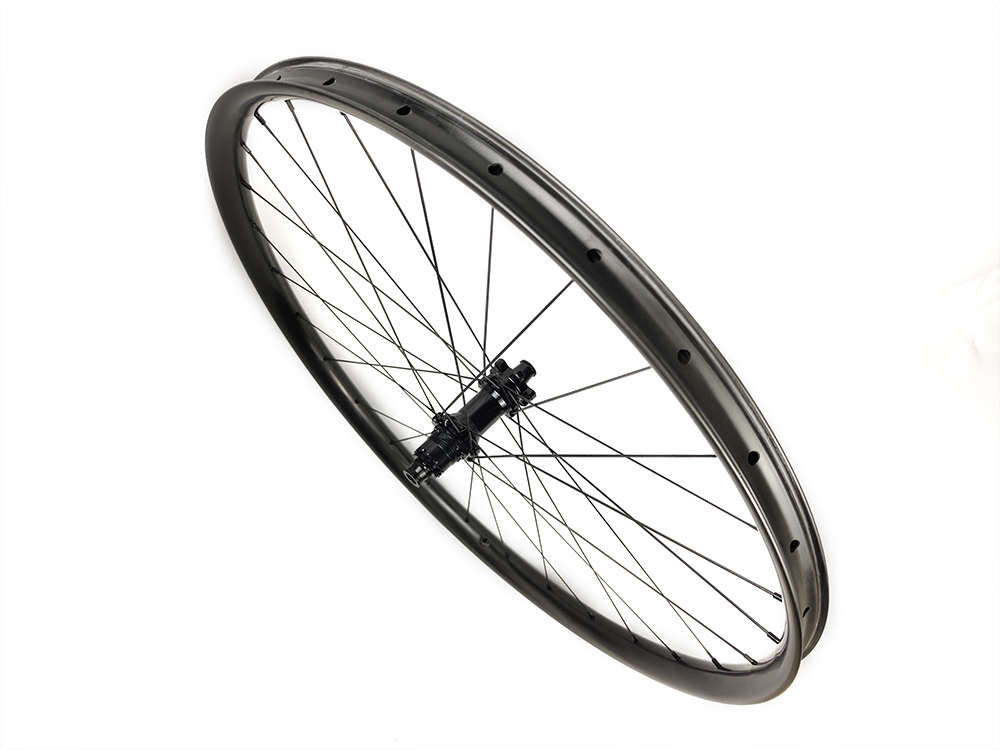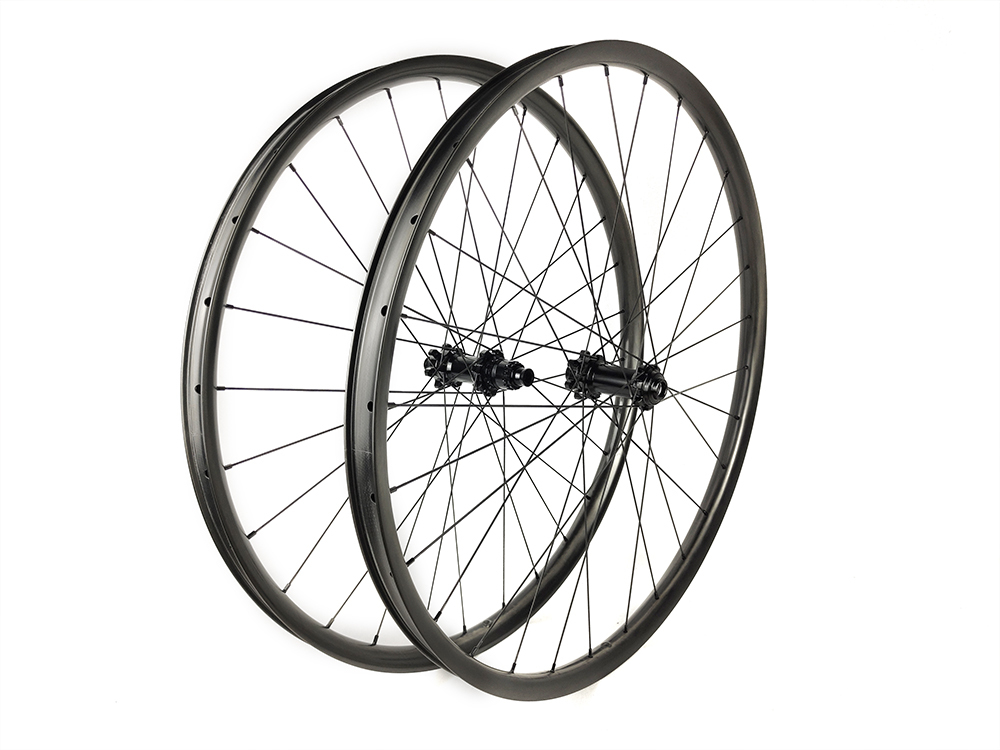 We also recommend these products for your reference

Your cart is currently empty.