700c gravel wheelset 45mm depth 31mm wide clincher rims SR042 hub
700c 45mm gravel bike wheels. These wheels, are constructed with sleek rims that measure 31mm wide and 45mm deep, offering superior rolling efficiency and traction over diverse terrains. They are also designed with a wide internal width of 24mm, providing increased tyre volume for superior comfort and control.
These wheels cater to various preferences as they come in both Clincher and tubeless options, allowing you to choose based on your ride style and needs. At the core of these wheels is the Serenadebikes SR042 Hub. This high-performance hub ensures smooth and efficient transmission of power from the rider to the road.
Each wheel is expertly laced with Sapim cx-ray spokes. These spokes are robust and aerodynamic, reducing drag while offering high levels of strength and durability. The total weight of the whole setup is 1380gr, a surprisingly lightweight design given the sturdy construction.
Designed for both all-road and gravel bikes, these wheels offer unbeatable toughness and versatility, rendering them the ideal upgrade for riders who demand more from their rides. Whether battling gravel descents or cruising all-road sections, these wheels promise consistent, confident performance.
Product Features
Wheels Model: 700c gravel wheelset 45mm depth 31mm wide clincher rims SR042 hub
Rim:
Rim External width: 31mm

Rim inner width: 24mm
Rim depth: 45mm
Offset: 0mm
Erd: 540mm
Weight: 420+/-15gr
Type: Hookless, Hooked,
Tubeless: Ready
Weight Limit: 95kgs
Finish: UD paintless
Spoke Tension: ≤125kgf recommended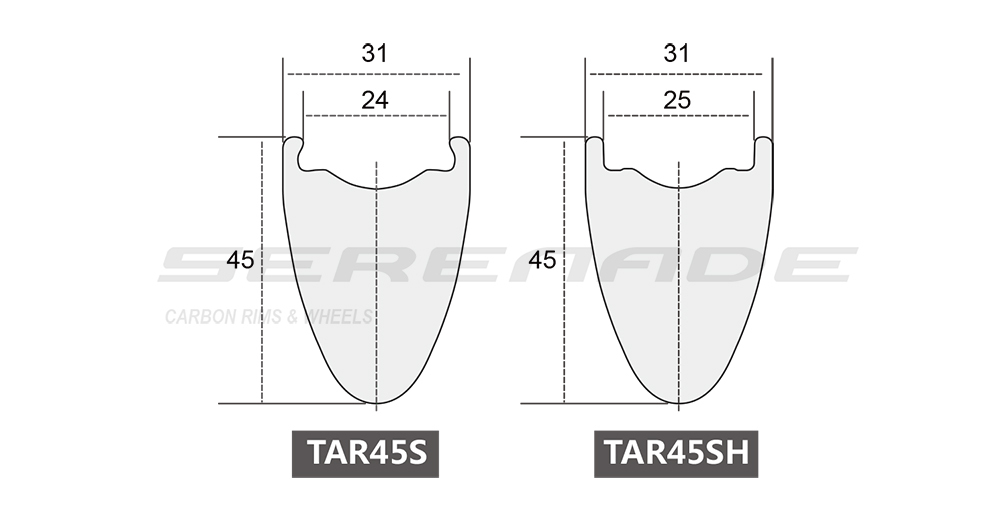 Hub:
Model: Serenade SR042
Front: 12x100 mm thru-axle
Rear: 12x142 mm thru-axle
Number of holes: 24 holes

Brake disc mount: Center lock
Weight: 287 gr,
Freehub: XDR, Shimano 11s (HG)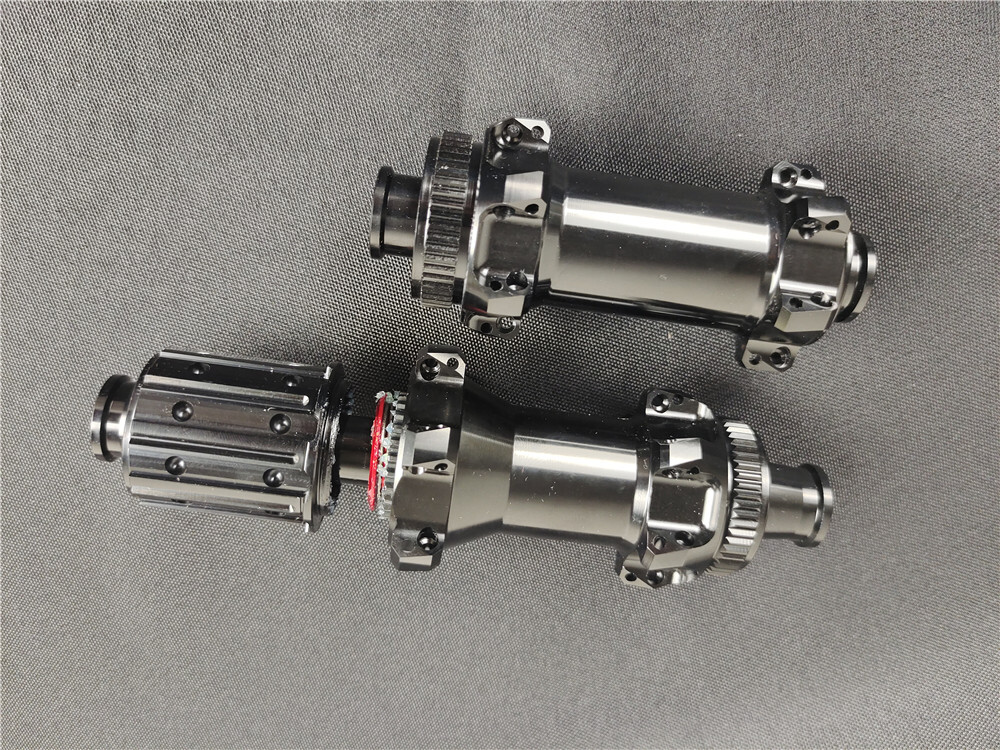 Spokes:
Sapim cx-ray, Pillar 1420, CN474
Colour: Black
Nipples:
AL7075 black
Wheelset weight:
Clincher
CN474 weight: 1430 +/- 5% gr
Pillar 1420 weight: 1330 +/- 5% gr
Sapim CX-ray weight: 1330 +/- 5%
Parcel:
Spare spoke 2 pieces, Tubeless tape, Valve.
We also recommend these products for your reference

Your cart is currently empty.